I can relate
to many of my
clients' internal and e
xternal conflicts having reconciled similar ones in my own personal and professional therapeutic education and experience.
Beginning

or continuing a therapeutic exploration of self-discovery, growth and change 

can often feel daunting

.

Finding

the right

Hypnotherapist

, one who is a good match for you and your particular needs may seem to make things even more challenging. 
It's my hope

that you find on this webpage the information you need to comfortably take your next step towards the relief and wanted changes you seek.


      

 
I have maintained a private Psychotherapy  practice in Toronto since 1998
Years of  working as a psychotherapist and with various somatic, body-mind therapies, all gave me insight, experience and understanding of how clients make lasting changes to beliefs, behaviours and emotional habits that do not serve them well.  Once understood, processed and relinquished they can be replaced with new, beneficial thoughts, feelings and actions.
Clinical Hypnotherapy has proven itself to be one of the most relaxing, direct and effective ways of achieving this.
Every Clinical Hypnotherapy  session allows you to address your specific concerns.
You can relax, feel in control and process your experience at your own pace.   
What is 

H Y P N O T H E R A P Y

 ?
Hypnotherapy

is a powerful treatment modality used in psychotherapy, psychology, medicine and health management.
A  growing body of research now validates

hypnosis

as a highly effective
tool for pain  reduction, stress, anxiety, and a range of medical issues. It is unfortunate
that so many have distorted views of hypnosis. In the therapeutic relationship, unlike in
the entertainment industry, clients access a peaceful state of internal focused
concentration, which allows for creative insight and higher awareness — this state of
focused concentration is not unlike the brain wave state that is achieved in deep
meditation. In clinical hypnosis with a qualified practitioner, the client is in COMPLETE
CONTROL of the process.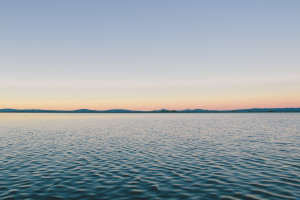 Clinical Hypnotherapy is not what has been popularized by Hollywood. It is not possible for someone to be placed under mind-control and become controlled by a hypnotist. 
Anything you've seen or heard about regarding stage hypnosis
is nothing at all like what you'll experience in a Hypnotherapy session.
Hypnosis is the epitome of mind-body medicine. It can enable the mind to tell the body how to react, and modify the messages that the body sends to the mind. - New York Times
You'll find

Clinical H

yp

n

otherapy

to be an extremely effective and gentle, healing tool
for desired emotional, cognitive and behavioural change.
We do not fear the unknown. We fear what we think we know about the unknown. 
                                                                                                                      -
Teal Swan
H Y P N O T H E R A P Y

Can Help With...
Anxiety 

|

  Bereavement, Grief & Loss

  | 

Career & Work 

| 

Core Beliefs  

|

Creativity

 |

  Decision Making 

| 

Depression

|

Emotional Balance & Control 

 |

  Fears  

| 

Forgiveness Work 

|

  Guilt

|

Habit Control (food, smoking & other addictive behaviours) 

| 

Insomnia 

|

Overwhelm 

|

  Pain 

| 

Phobias 

| 

Procrastination  

|

 Public Speaking 

|

  Relationships  

|

  Sports & Other Activities  

|

Stress Reduction  

|

  Transformation

  
Experiencing Clinical Hypnotherapy can help replace fear of the unknown with curiosity.
The following information is gathered from:
WHY HYPNOSIS HAS NOTHING TO DO WITH SUGGESTION (And What It Is Really All About) by Bill O'Hanlon
Permissive (rather than authoritarian) Evocation (rather than suggestion) assumes that the person already has abilities and it is the task of the hypnotist to draw them forth and help the person use them to resolve problems and move forward.
This difference is grounded in a sense that people have resources and wisdom within and in their social contexts.
This collaborative hypnotic approach, decreases resistance, helps avoid intrusions, cross-cultural mistakes and assumptions, and minimizes the imposition of personal, gender and sexual orientation biases.
Availability
At this time I do have available space and I am taking new clients.
I
have 1 available,
sliding scale
  space for a new client.
If my availability changes I will post the updated information here on this page
Last updated:

 Febr

uary 
2018
Hours
Weekdays  

-- 1st appointment 10am. / last appointment 6pm.
I am sometimes available on

 

weekends 

- 1st appointment 11am. |  L
ast appointment 4pm.
Please ask if you require alternate scheduling

  Payment Options &   Services


Cash, cheque or e-transfer  are all acceptable payment options.
24 hour advance payment is required for e-transfer payments in
order to allow time for bank processing.
Some clients obtain coverage via their private or work related insurance plans.


Check with your provider for your coverage status.
The pendulum of the mind oscillates between sense and nonsense, not between right and wrong.
— C. G. Jung
---
Payment is due at, or before, each session.
I provide receipts which you can submit to your insurance provider for reimbursement.
*Note: Clinical Hypnotherapy may be covered under Registered Psychotherapist (RP) or Psychological Services by your insurance provider. 
Services are not covered by OHIP 
Follow your bliss 


- Joseph Campbell
____________
Clinical Hypnotherapy

can help you with saying yes to your life - and following your bliss
Consultations
Free 

15

minute telephone

consultation.


During the consultation I will ask you 
questions about your expectations, goals
and previous Hypnotherapy

and other therapy

experiences.
Sessions 
How often shall I come for a session and how long will I be coming for sessions?

Weekly appointments are common and often most ideal. That being said, 
every client is different and needs to consider various factors to decide what is
best for them: i.e. their personal need and schedules, my availability, their
budget, travel time, etc.
Location

Avenue Road north of Dupont Street
~ Free street parking
~ 6 minute walk from

Summerhill subway
or

 

Avenue Road

buses (north and south) stop in front of my building

 
More Information

Wheelchair Access // + a 1 floor elevator ride
The big question is whether you are going to be able to say a hearty yes to your adventure.
- Joseph Campbell